Compassion Response
The Gateway Compassion Response Team wants you to be prepared for times of trouble. Before we can respond to others in times of Disaster, we must be prepared ourselves. The Gateway Compassion Response Team has put together some vital information that will lead you in getting your family ready for any seen and unseen disasters, either natural or man made.
Homefront
HomeFront isa program that repairs homes for families in need, who cannot afford to do so on their own. All work is done with volunteer labor and at no cost to the homeowner. HomeFront Day is always held on the first Saturday in May each year. HomeFront receives approximately 600 applications each year. They evaluate as many as possible and match them up with an appropriate volunteer team. Gateway's Compassion Response Team thought this was a perfect fit for us to go out and share the love of Christ with a family in need by doing home repair projects that really make a difference in the life of a family. We have many talented and skilled members in Gateway such as painters, electricians, plumbers, carpenters and gardeners and we put them all to good use! The families are so appreciative and cannot thank us enough for all the work we accomplish in that one day. It's truly an honor to serve them.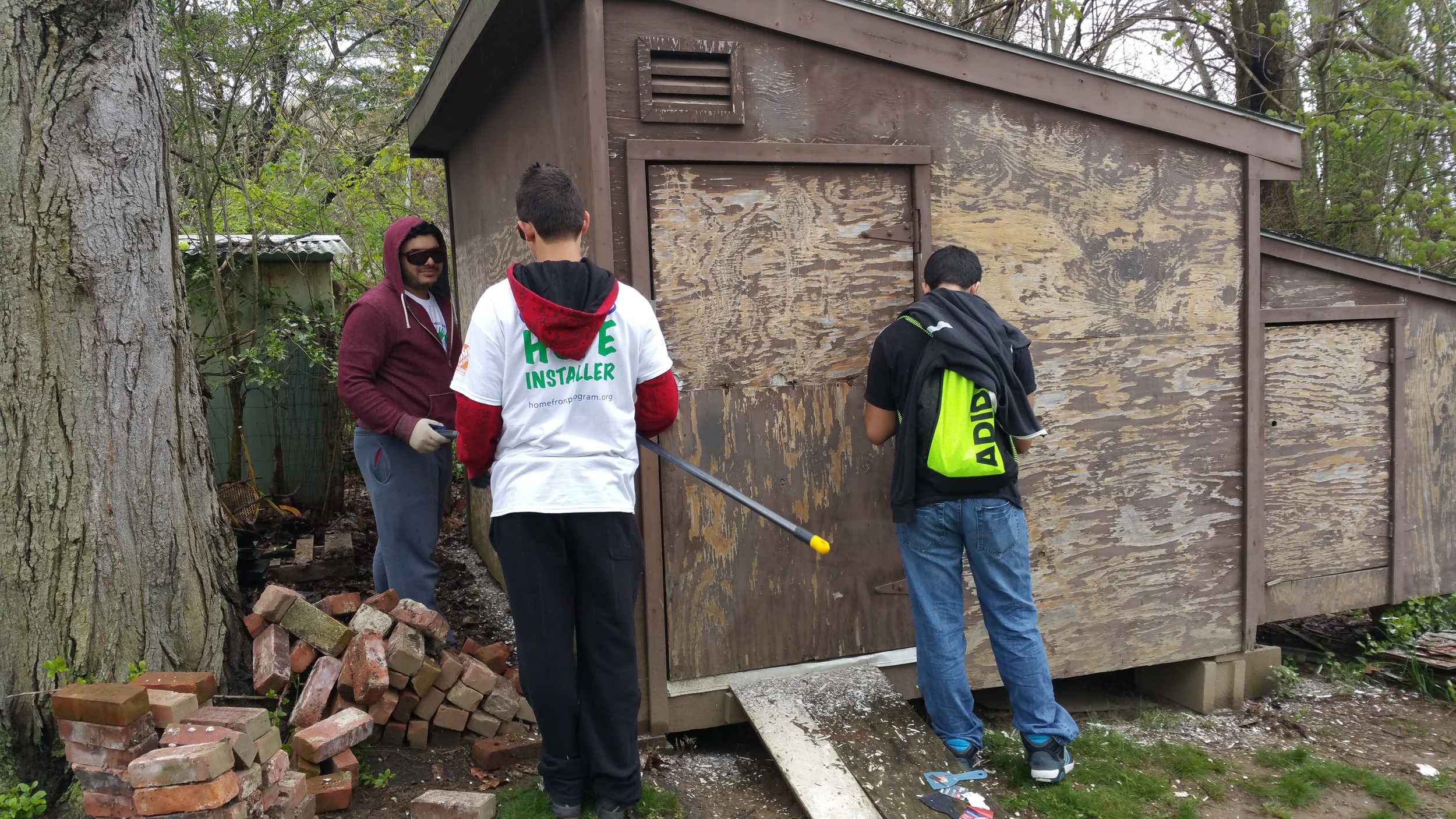 Recently Gateway's Compassion Relief Team partnered with HomeFront and visited a homeowner named Marie.
She originally had a list of 32 items which expanded to 36 by the end of the day. The team completely finished 24 to-dos from the list The remaining list comprised of 5 very minor projects, 5 half done projects and 2 projects that were in progress and were going to be completed soon.
One of the projects that was half done comprised of putting mud on the bedroom ceiling that was replaced, and painting thereafter. The Team is working out a schedule to go back soon to complete the undone projects.
The team did a tremendous job in helping our homeowner Marie. Part of the team worked outside the house that day and even the rain couldn't stop them. Marie was so appreciative and moved by their kindness and willingness to help her. She was very emotional by the time the last of the team left - couldn't say thank you enough.
MINISTRY CONTACT